Innovative enzyme engineering company
Increase the productivity and reduce the production cost of an industrial enzyme.
Problem: Reduce the production cost for an existing product produced at 50,000L scale.
Approach: Implement fermentation strategy with improved feeding regimes of nutrients and inducer.
Result: Higher cell densities and higher specific activities allowed reduction of raw materials cost of more than 80%.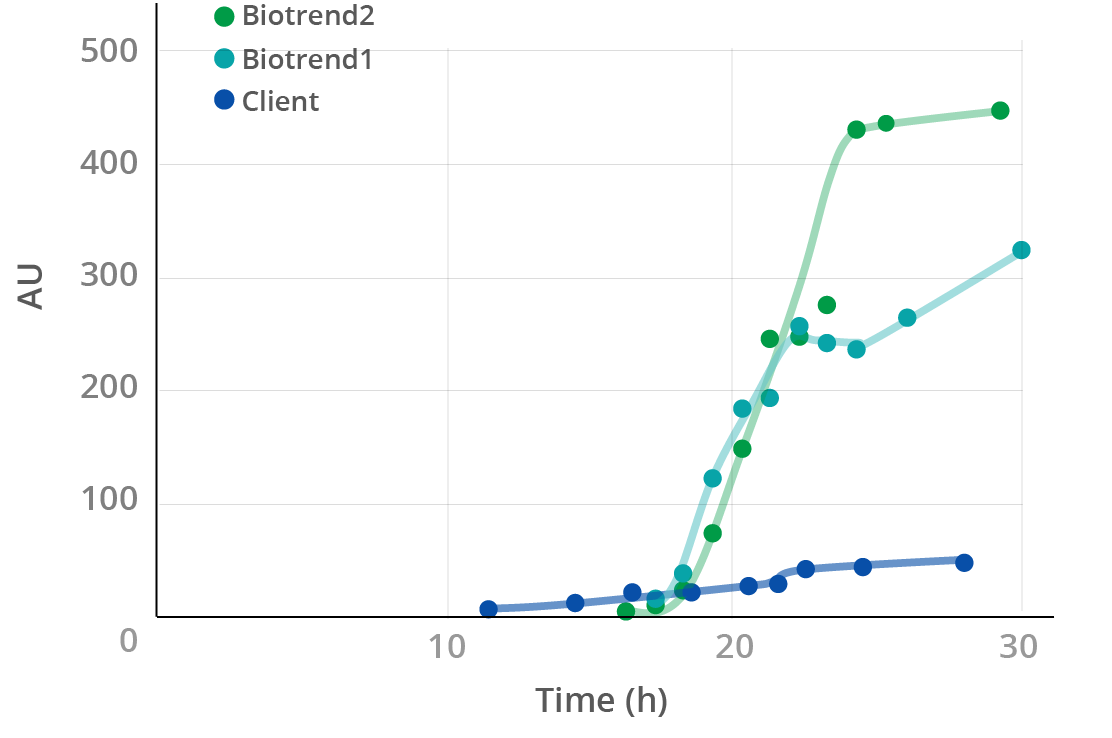 Pulp and paper multinational, world leader in premium office paper
Fermentation of carbon-rich waste streams from pulp and paper mills.
Marine biotechnology
Reduce cost of production of cell extracts for cosmetic use.
Reduce cost of production of marine microorganism biomass for protein and polyunsaturated fatty acids. Very high cell density fermentation.
Scale-up a process for heterotrophic fermentation of microalgae.
Increase the productivity and scale-up of the production of ingredients with anti-fouling properties.
Problem: Provide the proof of concept beyond bench-scale discovery.
Approach: Develop fed-batch fermentation protocol from lab flask to 250L industry-standard bioreactor. Successfully transferred to 15,000L.
Result: >35-fold increase in productivity. Milestone met months earlier than expected.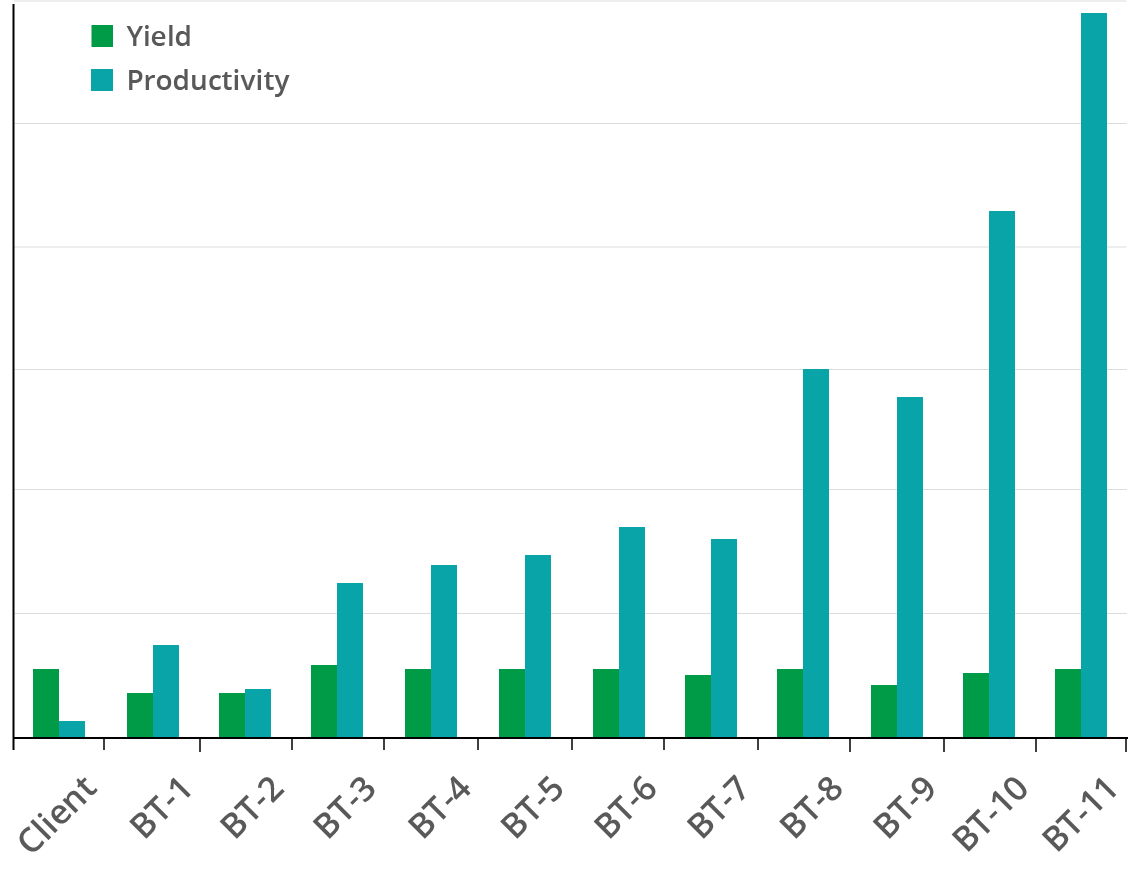 Innovative pest management in agriculture
Production of pheromones that disrupt mating attraction of agricultural pests.
Production of microbial biomass producing molecules with biocidal activity to be used as replacement of chemical pesticides.
Leading confectionery multinational
Produce biomaterials for packaging from carbohydrate-rich residues.
Beverage companies
Scale-up of the production of innovative fermented beverages based on fruit juice.
Screening and scale-up of the production of novel yeasts for the wine industry.
Have you got a question for us?
Have you got a question for us?
We appreciate you contacting us about any question you may have. One of our colleagues will get back to you shortly.